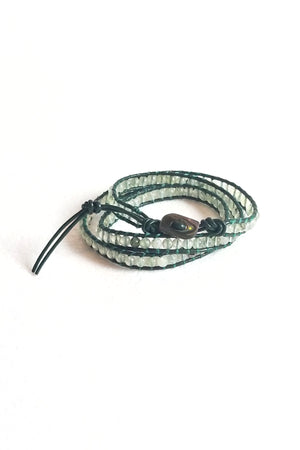 Burma Jade 3-wrap bracelet #48
Pale green Burma Jade, in a combination of smooth and faceted stones, with subtle accents of silver, makes this a bracelet of quiet elegance. Bound on a cord of metallic green leather, and secured with a square abalone button, this will fit a wrist @ 6 1/2".
Jade:  Builds a bridge from dreams to reality.