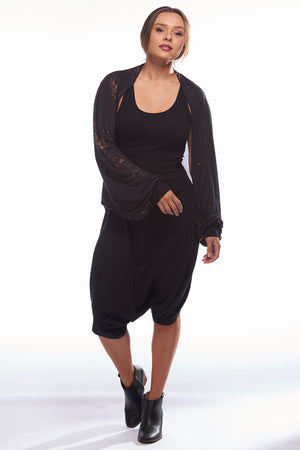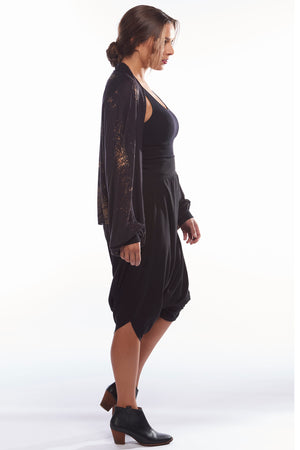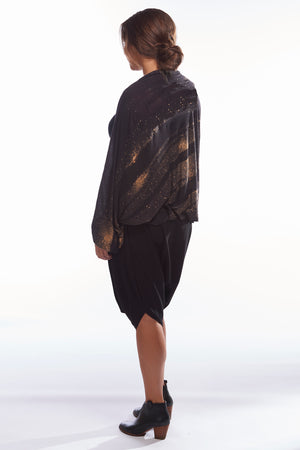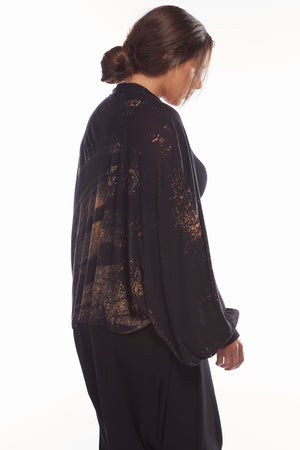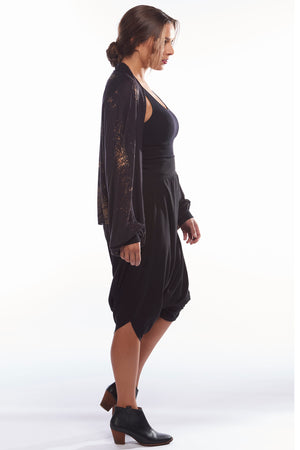 Bamboo Shrug
Made from lightweight bamboo fabric with cotton cuffed sleeves. We resist-dye each piece creating a one-of-a-kind garment. Each is unique and splatters may vary in color from gold to pink.
SUSTAINABILITY:  Bamboo Fabric
WORK ETHIC: Locally made.
FABRIC:  98 % bamboo 2% cotton.
DELIVERY:  Made to order. Allow 10-14 days for delivery.